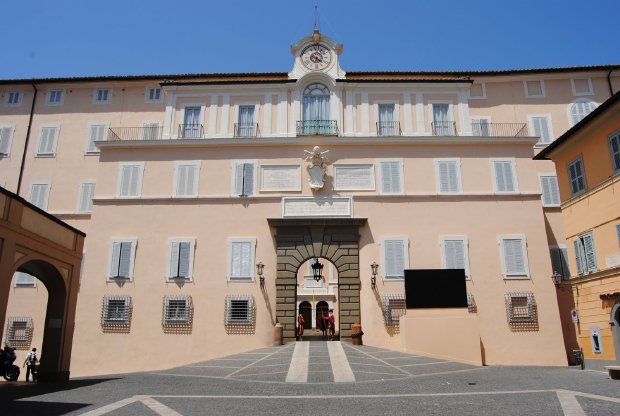 Unday morning when The Pope is in residence at Castelgandolfo.
Approx. 4 hours
During the summer months, this excursion permits us to leave the Capital and spend some time with the Pope at his summer residence.
leaving Rome we pass by the enormous ruins of the Baths of Caracalla before taking the Ancient Appian Way and passing the Chapel of "Domine Quo Vadis?".
The tour will then proceed to the south of Rome, through characteristic hills many of which are of volcanic origin, known as 'Colli Albani'. The Pope's summer residence is very near the volcanic lake of Albano and the Papal Blessing will take place in the square facing the Papal palace of Castelgandolfo.
DEPARTURE:
From Hotel 6:30/7:20 am
From Meeting Point 7:30 am