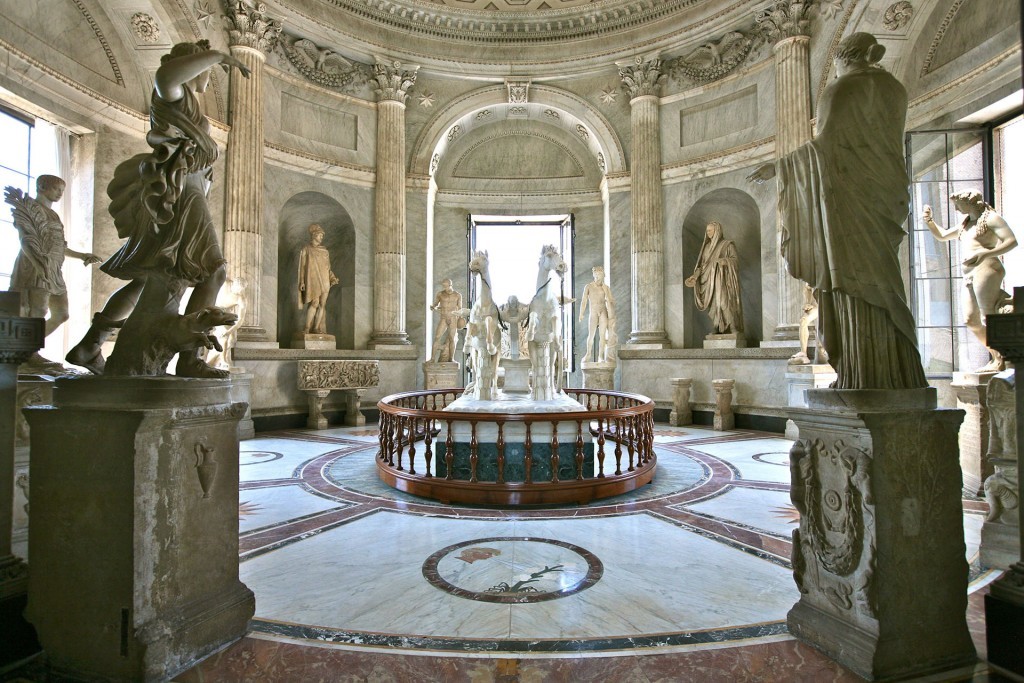 Vatican Museums, Sistine chapel, ST. Peter's Basilica (except on Sundays and religious holidays).
From April 1st to Oct 31st every day morning and afternoon.
From Nov. 1st to March 31st Monday, Friday morning; Tuesday, Wednesday, Thursday, Friday, Saturday afternoon. Dec. 24th and 31 st only morning.
Approx. 4 hours
The tour begins by coach passing through Piazza della Repubblica with the Fountain of the Nayads and following the ancient Aurelian walls which once surrounded the ancient city.
From Piazza del Popolo where you will see an Egyptian obelisk dating back to the time of Ramses II. Finally, on arrival at the Vatican Walls, your guide will then lead you into the Vatican Museums taking the beautiful Spiral staircase and continuing through the Gallery of the Tapestries and the Gallery of the Geographical Maps, before arriving in the famous Sistine Chapel with its magnificent fresco of the Last Judgement by Michelangelo, at the end of the tour time free to visit the St. Peter's Basilica.
DEPARTURE:
From Hotel 6:30/7:40 am
From Meeting Point: 8:00 am
Entrance to vatican museums, sistine chapel and basilica requires appropriate attire (no shorts, miniskirts or uncovered shoulders).
The visit to the basilic will not be possible on sunday, during religious holidays and ceremonies (audiences, beatifications, masses of the pope).
Visit to the basilic without the explanation inside.